Fighting the Virus Quietly: An Unsung Hero in Africa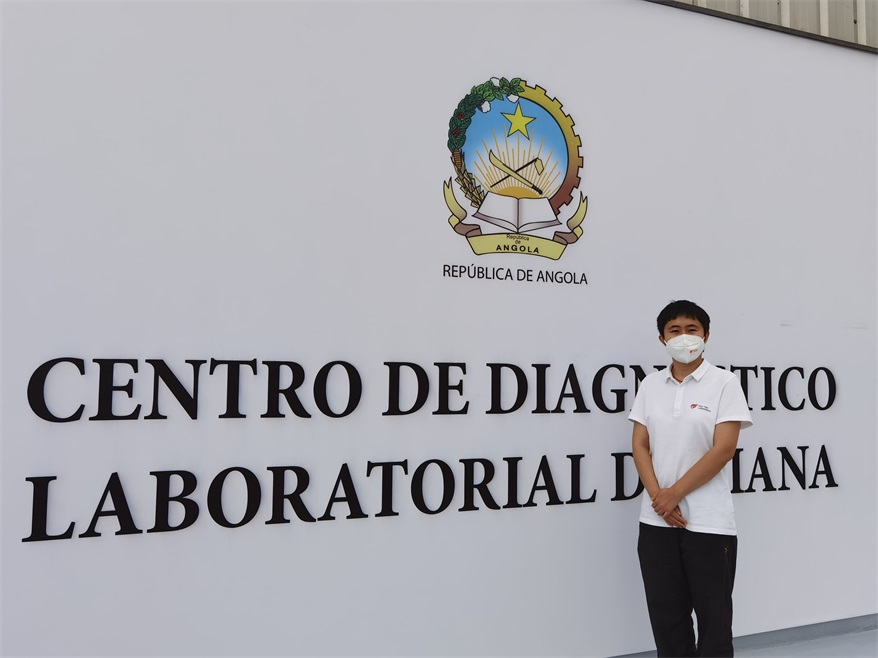 Wang Tongyu
While COVID-19 developments in Asia, Europe and the United States are constantly in the news, the impact of the pandemic in Africa has attracted less global attention. Yet, many countries across Africa have been struggling with the surging number of cases, and at times have been hindered by a lack of necessary supplies and experience in handling the disease. This is the battlefield faced by Wang Tongyu, Director of the "Huo-Yan" Laboratory at Ethiopia's Addis Ababa Bole International Airport.

As a young and energetic professional who was keen to explore, Wang was part of the team of BGI experts sent to Africa in May 2020, charged with the mission of helping local countries, including Gabon, Togo, Angola and Ethiopia, build-up testing facilities and capabilities for COVID-19. Excited to step on new soil, she very much looked forward to the new horizons, but soon found herself in the middle of a challenge that she never expected.
"There was really an urgent need of supplies," recalled Wang. "Even a qualified waste bag that could endure autoclave sterilisation seemed to be a luxury. We had to ship those all the way from China with the help of the project management team, which brought extra difficulties to our work."
Apart from the material aspect, it was also important to train local staff to operate the Huo-Yan laboratories efficiently and accurately.
For every problem Wang's team found a solution and continued to work alongside their local partners in every way they could, trying their best to transfer all the skills and knowledge in the testing process, such as using the equipment, taking precautions, as well as biosafety measures. Thanks to their unremitting efforts, together with the hardworking attitude of the local staff, fruitful results emerged.
"We pride ourselves in the results we have achieved when we leave every country," explained Wang. "Before we arrived in Angola, testing of COVID-19 virus almost did not exist. We helped the country to build five Huo-Yan Laboratories nationwide, and raised the testing throughput to about 10,000 per day. In Gabon, we increased the daily testing throughput from 300 to 10,000. The time for testing results to be available was also shorted from 3-4 days to within 24 hours."
These are all hard-earned successes, made possible only by the unrelenting spirits of both the BGI and the local teams. Recognised for her contributions, Wang was offered her current job in April 2021, to become the person in charge of everything at the Huo-Yan Laboratory in Ethiopia's main international airport. This effectively means that she has become part of the first-line defence to prevent the virus from entering the country.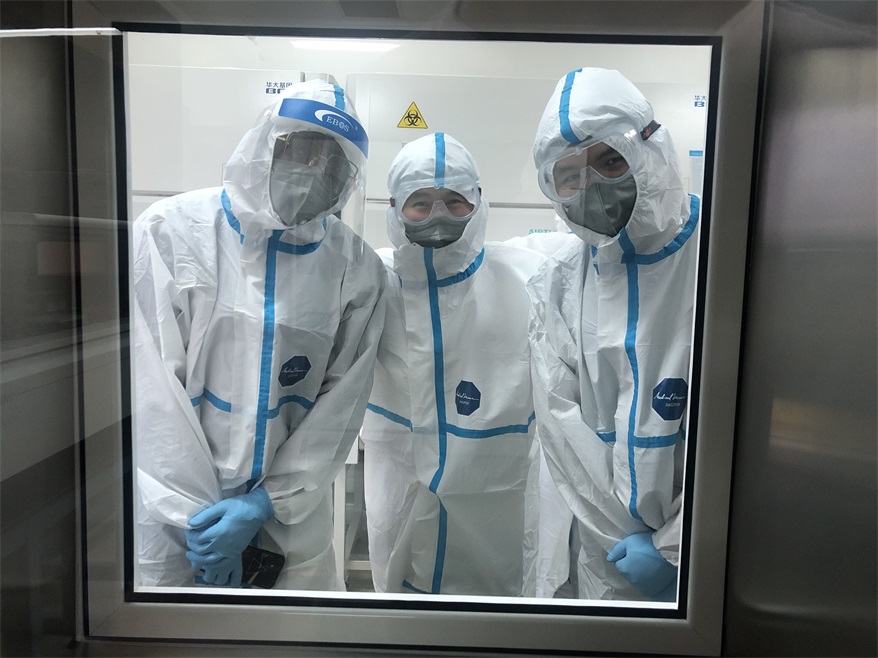 Wang (in the middle) with colleagues in the Angola lab
"Life in Africa treats me very well, as I always prefer tranquility and simplicity," said Wang with a smile. "Taking up this new challenge, I know I still have much to learn, such as improving my language and communication skills. There are many role models for me in the team. I admire not only their technical capabilities, but also their problem-solving skills and collaborative way of working with local colleagues. In order not to let them down, I am prepared to give out everything I have."
Words are followed by actions. Currently Wang gets used to working almost 24/7 in her position. She would wake up in the middle of the night, just to overcome the problem of time difference so as to stay connected with the China team. Despite the huge pressure, her only objective is to live up to expectations. Africa may not be a place that we often read about, but it is reassuring to know that there are also unsung heroes in this part of the world trying to stop the pandemic.