Growing up, Dr Ying Gu dreamed of becoming a scientist, a mathematician or an archaeologist. Her childhood ambition was fulfilled when she joined BGI Group more than seven years ago, rising through the ranks to take on the role of Deputy Director of BGI-Research in 2021.
"When I was young, I imagined myself as a mathematician, because I excelled in math while I was in elementary and middle school. I was also interested in history, so I dreamed of becoming an archaeologist or a scientist," Gu recalled.
Her yearning to study life sciences was sparked by an adage: "The 21st century is the century of life sciences". That made an indelible impression, and reinforced her interest in embarking on a career in science.
Life's Inspirations
Gu's journey in scientific research finally took shape during her university years. "When I applied for university, biology was a very hot topic then. I also had a specific interest in life sciences, so I chose to major in that."
Other influences in her journey included her PhD supervisor, as well as BGI Group Chairman and Co-Founder Mr Wang Jian. "During those years, not only I was focus on the results or output of that research, I was also encouraged to cultivate my passion for scientific research," she recounted.
"After joining BGI, Mr Wang was a great influence. Through him, I was reminded of the value of the work that we do, which is in the service of the health of the human race. And that should always form the basis of our self-motivation and enthusiasm."
A Broader Perspective
Gu's cumulative experience in BGI Group has also calibrated her attitude towards scientific research.
"My mode of thinking has changed," she said. "Before joining BGI, my focus was mostly academic, examining issues in detail and conducting in-depth research. At BGI, I learnt to think about these issues within a bigger context, to develop a more comprehensive and broader view, by looking at things through a global lens."
Another event that made an indelible impression on Gu, and which continues to resonate through her work to this very day, was coming face to face with children diagnosed with thalassemia in a clinical setting.
"Seeing these sick children was a totally heartbreaking," Gu recalled. "At that moment, I really felt our scientific research and technologies had immense value and benefit, creating hope for these young patients – that was hugely motivating for me."
Passion and Hard Work
Apart from a passion for science, Gu is also committed to enabling women to further their careers in this arena.
"In my opinion, as far as the Chinese scientific research circle is concerned, the limitation of gender is not obvious," Gu noted. "Sometimes, it's not gender or the rest of the world that restricts us. The issue is that we don't really think well of ourselves, which becomes a form of self-limitation."
In fact, she believes women can hold their own in this field, and makes it a point to encourage them to be confident of their skills. "There have been claims that women are not good in science, but I think that as long as you are enthusiastic and willing to work hard, you can achieve success."
Work-Life Balance
As for Gu herself, she manages the pressures of work through her hobby – dancing. "I usually find time and space at home to practice – whether it's aerobics, Chinese dance or jazz – through Douyin (Tik Tok). This is a way for me to exercise, and also destress."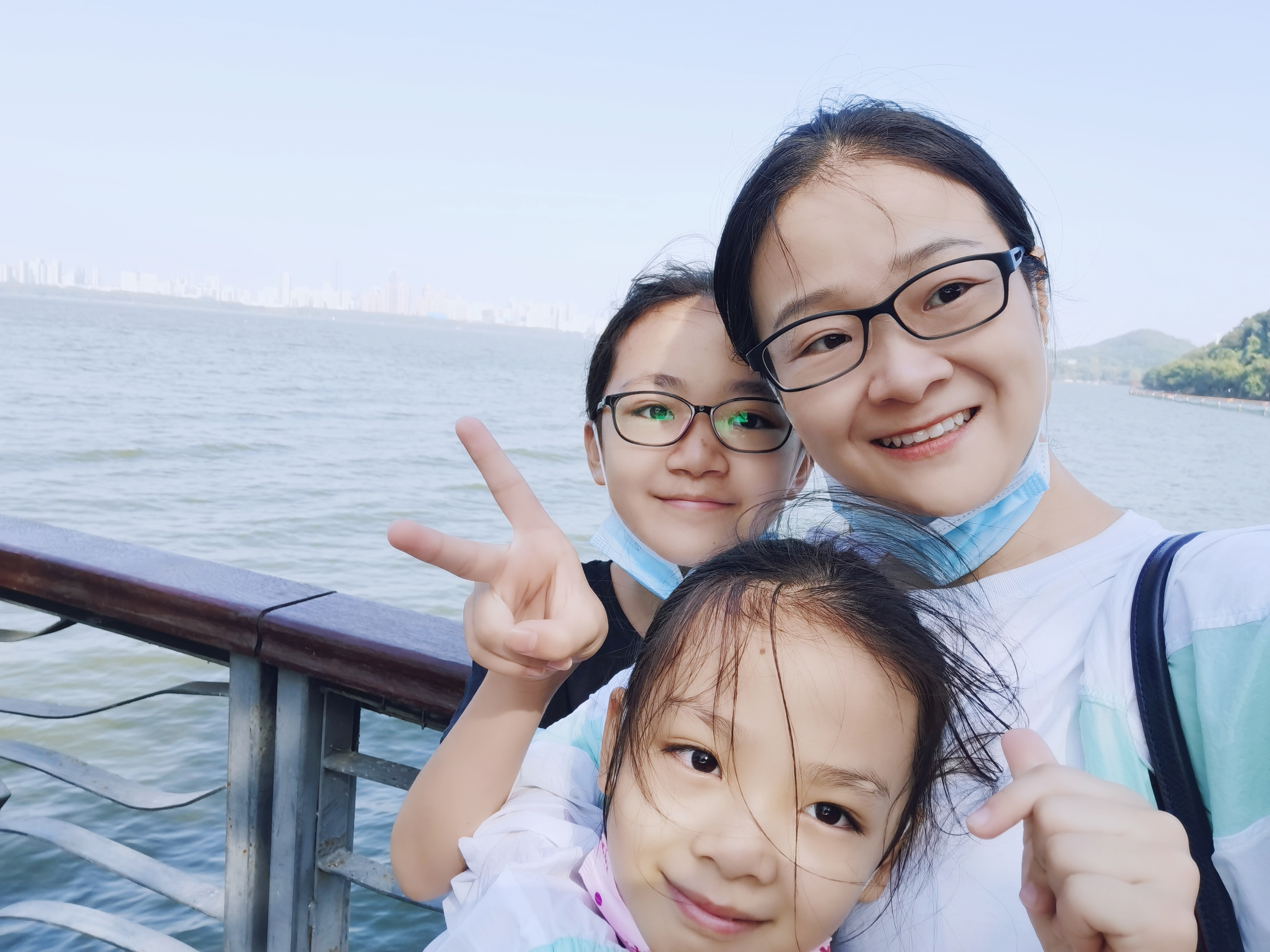 For this mother of two – Sophie, eight, and Emma, twelve – efficiency and positivity are critical to ensuring a healthy work-life balance. "You must establish clear goals, procedures and deadlines in your work, so that you can better manage your time and be able to do other things," she pointed out.
"Last but not least, it's important to maintain a positive attitude. This will go a long way towards helping you manage the pressures and intensity of the work."
Click on the video link below to find out more about Gu.