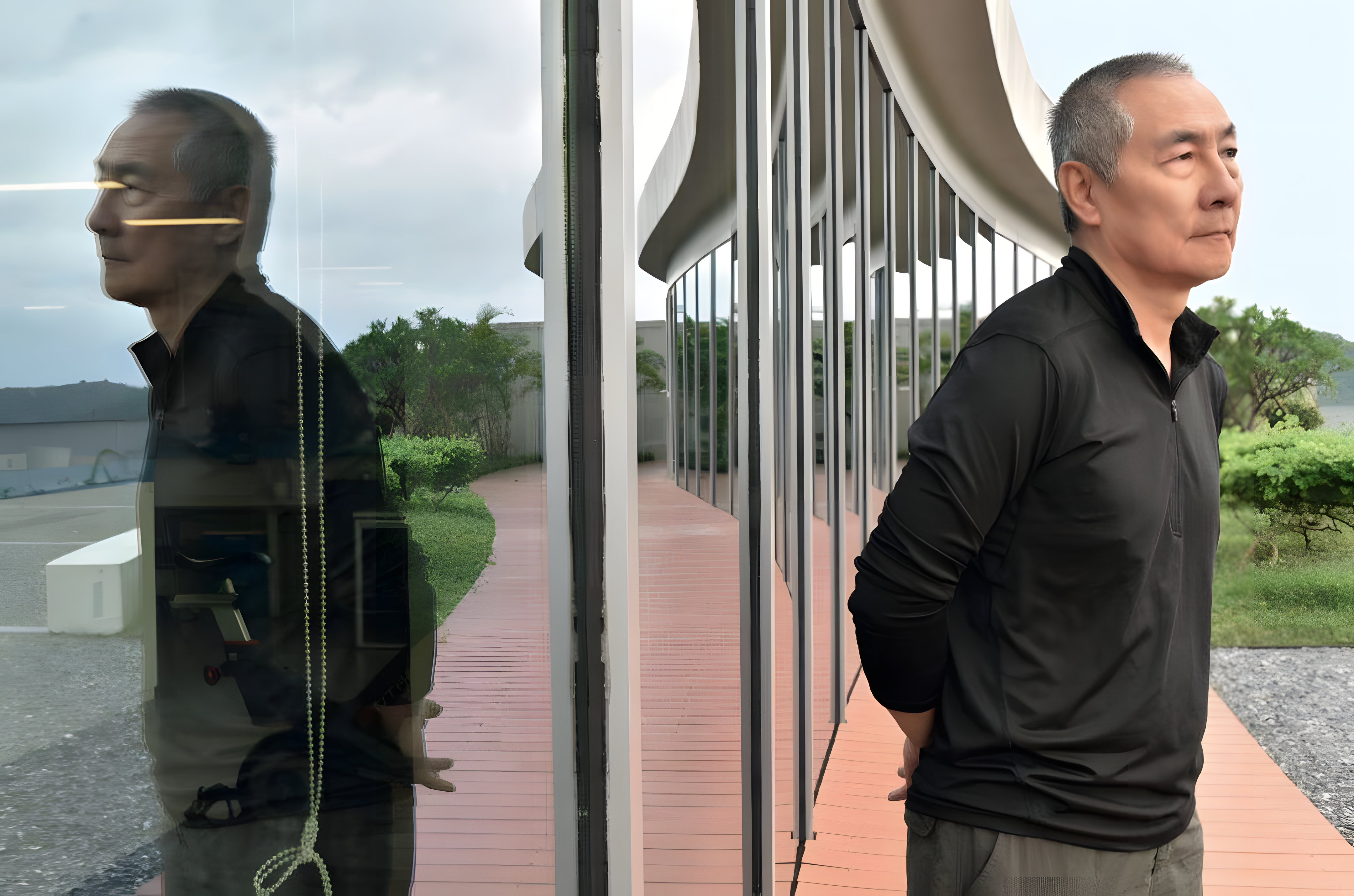 Wang Jian, Co-Founder and Chairman of BGI Group
From participating in the Human Genome Project, to the successful development of Stereo-seq technology and the launch of the SpatioTemporal Omics Consortium (STOC), BGI has continuously contributed to global scientific research. On the occasion of BGI's 23rd anniversary, Wang Jian, Co-Founder and Chairman of BGI Group, described BGI's strengths in scientific research and technology, and shared the future direction of BGI in life sciences.
Building the foundational tools for science and technology
We divide life sciences into three parts: "reading", "writing", and "storage". What are the technology and engineering practices that support them?
There are about 37 trillion cells in the human body, all of which develop from a fertilized egg. The genes are the same, but the final cells are different, and the aging process is different. To explain these differences requires a series of technology platforms, including high-throughput sequencing, mass spectrometry, synthesis, supercomputing, and intelligent computing.
While the cost of single-cell sequencing is low, it is still difficult for anyone to sequence all 37 trillion cells. How can we further reduce costs and speed up processing time so that we can truly interpret the process of birth, aging, illness and death? This is a fundamental question in life sciences. If we do not answer it, we will not be able to answer how diseases develop.
At the end of the last century, BGI represented China in the Human Genome Project. This achievement was captured on a ruler in the Nobel Museum recording 200 major scientific discoveries or technological inventions between 1801 and 2000. We hope, however, that this achievement can be written in people's hearts as well as in world history.
The completion of the Human Genome Project boosted the development of sequencing technology. Compared with the HGP cost of US$3.8 billion and 13 years to sequence a person's whole genome, today, using BGI's independently developed sequencing platform, it can be completed in less than a day and for only a few hundred dollars.
The reduction in cost has broadened the use of gene sequencing technology and made it accessible to everyone. For example, more than 10 million of BGI's non-invasive prenatal tests have been taken, helping to identify potential problems for countless families. We can achieve this result because of BGI's mastery of technology. We aim to cooperate with everyone around the world and use BGI's tools to help solve the problems the world is facing.
But it's not enough just to sequence. Can genetic technology treat diseases? BGI has proposed a global hemoglobin disease prevention and control plan, hoping to reduce the relevant testing costs from RMB 1,000 (approx. US$143) to RMB 100 (US$14) or less, and the treatment costs from hundreds of thousands of yuan to tens of thousands of yuan. Eventually, this could help erase this disease.
Through our understanding of technology, we can propose whether the process of birth, aging, illness and death can be understood through spatiotemporal omics. We can also see if it can answer the questions of life development, or brain science, and so on. To this end, we have initiated the ST-Omics Consortium, or STOC, to bring together the world's top scientists to jointly explore these questions and others in life sciences.
Participating in global public health prevention and control
By using these technologies, BGI has participated in the prevention and control of many international public health events. From the prevention and control of AIDS, Ebola, SARS, E. coli, to COVID-19, BGI has done a lot to safeguard lives from these infectious diseases.
When SARS was raging in 2003, BGI deciphered the complete genome sequences of four SARS virus strains in just 36 hours and developed testing kits in 96 hours. In that time of crisis, BGI donated 300,000 kits to the National SARS Prevention and Control Headquarters for free.
When COVID-19 broke out in early 2020, we arrived in Wuhan during the Chinese Spring Festival in January, and proposed that accurate detection and diagnosis was as important as clinical treatment. To meet the needs of large-scale nucleic acid testing, we built a COVID-19 testing laboratory with a daily throughput of more than 10,000 samples - the "Huo-Yan" Laboratory - in just 10 days.
With the spreading of the global epidemic, the "Huo-Yan" Laboratory has also been quickly deployed around the world. At present, more than 100 "Huo-Yan" Laboratories have been launched in more than 30 countries and regions.
Health and longevity of humans and crops
Next, I want to talk about human health and longevity, and the growth of crops.
I have always emphasized that prevention is better than treatment. Compared with COVID, the mortality rate of tumors and birth defects is much higher. Since we can do nucleic acid testing for millions of people a day for COVID, why can't we do tumor testing the same way? Many tumors with clear markers can be screened through nucleic acid detection similar to COVD testing.
Within BGI, we provide employees with the benefit of early detection and prevention of infectious diseases, birth defects, cardiovascular and cerebrovascular diseases, and tumors. For example, in tumor prevention and control, we regularly arrange tumor-related gene testing and imaging examination so employees can detect tumors at an early stage and not miss the best window for diagnosis and treatment.
Recently, Miguel Esteban's laboratory at the Chinese Academy of Sciences and BGI-Research jointly transformed adult human cells into totipotent stem cells that are equivalent to three days development of fertilized egg. This is the "youngest" human cell cultured in vitro in the world. It is like rejuvenating the "adult" version of the cell, and reversely transforming it into an "infant" version of the cell with further possibilities for regeneration. This type of cell is highly totipotent and will have a wide range of applications, such as for drug screening or artificial organ production.
We're also researching salamanders, which have a powerful regenerative ability. If we remove one-third of the brain hemisphere, it all grows back in a few months. Can we find out what important cell types are involved in this process? What functions do these cell types perform during regeneration? Are there similar or identical cell types in human that can be induced to perform regeneration? These are all things we can learn from life.
Can we take human labor out of agriculture in the world once and for all? After 25 years of research and cultivation, Dr. Hu Fengyi of Yunnan University has transformed rice harvesting from annual to perennial. Once planted, it can be harvested for many years (seasons). BGI is cooperating with him to jointly promote the further cultivation of perennial rice and planting on a larger scale.
Perennial rice is produced in a no-tillage method. After the first year (season), the plant no longer requires seed planting, raising seedlings, ploughing and tilling fields. This will reduce not only the cost, but also the labor intensity needed. Perennial rice has greatly alleviated production and social problems such as short farming time intervals and labor shortages during early rice harvesting and late rice planting. This can truly benefit farmers and offers as a production model different from traditional agriculture.
At present, the demonstration base in Yunnan has been harvesting for six consecutive years. The average yield is about 500 kilograms per season, and the annual yield per mu (666.67m2) of two seasons is more than 1,000 kilograms. The special root system is the key to perennial rice, so we are also using Stereo-seq technology to study which gene controls this, in which cell, and at which time the perennial feature is formed. If we can understand rice in this way, what about wheat, corn, and soybeans?
These are our two core directions: to make plants grow better and to make human beings healthier and live longer.
Industry-academics-research integration and the advancement of three omics research
BGI's participation in the Human Genome Project on behalf of China was a process of connecting with the international science community. We have achieved synchronization – maybe a slight leading advantage – when later working with various countries on genomic projects. Now, BGI is in the leading position in the current fields of single-cell and spatiotemporal omics.
Over the past 20 years, from connection, synchronization, to partial leadership, and then to overall leadership in the field, we have achieved parallel advancements in the fields of genomics, single-cell omics, and spatiotemporal omics. The important thing behind this is that all the tools and the entire technical system are developed by BGI. They are original and proprietary, which enables us to pursue a leading position in cutting-edge technology.
And it is rare for an organization like BGI to seamlessly connect and integrate industry, academics, and research - not only in China, but also rare in the world. This is a very interesting new model that deserves everyone's attention, reference, and comparison.
In May of this year, the official website of Cell published the first batch of spatial-temporal panoramic atlases of life using BGI's proprietary Stereo-seq technology in a special feature. We also initiated the STOC. Currently, more than 120 leading scientists from 25 countries have joined us. The STOC has made revolutionary changes to the global science community. It is an organization not only for scientific research, but also calling for industry integration, and providing talent training. We believe that the STOC will continue to demonstrate its contribution to life sciences as the technology is applied in more areas in the future.
BGI must do a good job of building on this and creating a public scientific research platform that empowers more partners and supports the establishment of the entire ecosystem.