BGI is bringing its full genomics expertise and resources to the front lines in the fight against the 2019 novel coronavirus.

BGI has scaled up production of its new real-time fluorescent RT-PCR kits for detecting the virus, known as 2019-nCoV, donating 20,000 kits to support the response in Wuhan and Hubei Province. The test can issue results in a few hours. BGI has now released about than 50,000 test kits to hospitals and disease control centers around China.

BGI Chairman and Co-Founder Wang Jian and a team of employees arrived in Wuhan January 25 to lead BGI's emergency response. During the Chinese New Year holiday, the company set up an emergency coordination center in Wuhan to mobilize efforts and expand the manufacturing capacity, with staff working around the clock to produce the testing kits and arrange storage, transportation and other logistics. BGI said its teams from Wuhan, Shenzhen, Tianjin and other cities where it has offices or laboratories are on standby to provide the fastest response to frontline efforts.


In addition to the rapid detection kit based on RT-PCR technology, BGI has also developed a metagenomic sequencing detection kit (2019-nCoV nucleic acid detection kit- combinatorial Probe-Anchor Synthesis sequencing method) to monitor mutations. The metagenomic sequencing kit can identify and diagnose other coronaviruses, including new coronaviruses and respiratory tract infections, and achieve rapid detection of viral sequences. The combination of RT-PCR and BGI metagenomics solution PMseq® can detect both known and novel microorganisms, in addition to 2019-nCoV. The two coronavirus detection kits and the ultra-high-throughput DNBSEQ-T7 sequencing system and analysis software have officially passed the emergency approval procedures of the National Medical Products Administration (China's FDA), becoming the first batch of officially tested products to fight the outbreak. Two of the powerful DNBSEQ-T7 sequencers, produced by BGI subsidiary MGI, have been deployed to Wuhan.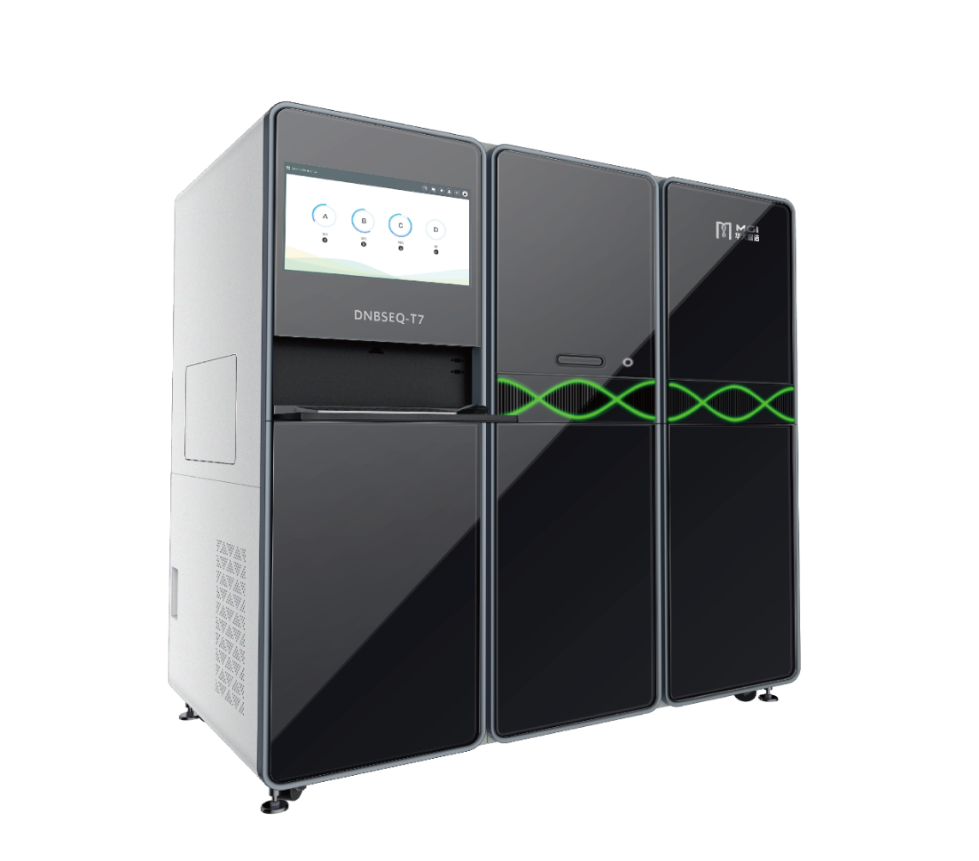 BGI has been working with various Chinese authorities, including the Chinese Center for Disease Control and Prevention, to deliver detection kits to various hospitals and local disease control centers. BGI is the third-party collaborator authorized by China's National Health Commission in detecting the 2019-nCoV virus in China. Further, BGI is also engaged with relevant organizations overseas to supply the test kits and offer additional pathogen detection solutions using next generation sequencing technology. International delivery has started, as the kits are equipped with English manuals and offer online training programs. On January 24, a Chinese citizen in Brunei, suspected of 2019-nCoV infection, was diagnosed negative as the first international case using the BGI kit.
Building on its experience during SARS and other epidemics, BGI is actively participating in 2019-nCoV pathogen research and providing technical support. In 2003, BGI successfully sequenced the SARS virus in less than 20 hours, and developed an enzyme immunoassay test kit in 96 hours. In 2011, BGI successfully and rapidly developed a free diagnostic kit for the Enterohaemorrhagic Escherichia Coli (EHEC) epidemic that broke out in Germany. All scientific data and information was made immediately and openly available to the international community, laying an important scientific foundation to control the epidemic.