Two years into the COVID-19 pandemic, the global death toll remains high, and the SARS-CoV-2 virus continues to present an unprecedented challenge to public health, livelihoods, and economic stability.
The pandemic has certainly evolved into more than just a health challenge – it is a human, financial and social crisis that affects all segments of the population, but with a disproportionately negative impact on lower-income communities. In fact, it represents the largest economic shock that the world has experienced in decades.
To-date, there have been more than 400 million confirmed cases of COVID-19 worldwide, including nearly 6 million deaths, according to World Health Organization (WHO) data[reference 1].
Recognising the need to contribute its expertise to the battle against the coronavirus, BGI Group has been involved in COVID-19 response efforts since the beginning of the outbreak in January 2020.


Contributing Expertise to COVID-19 Detection Research
In the initial stages of the pandemic, BGI Group participated in pathogen research to identify the virus and provided technical support, completing the research and development of the SARS-CoV-2 nucleic acid detection kit in just 72 hours.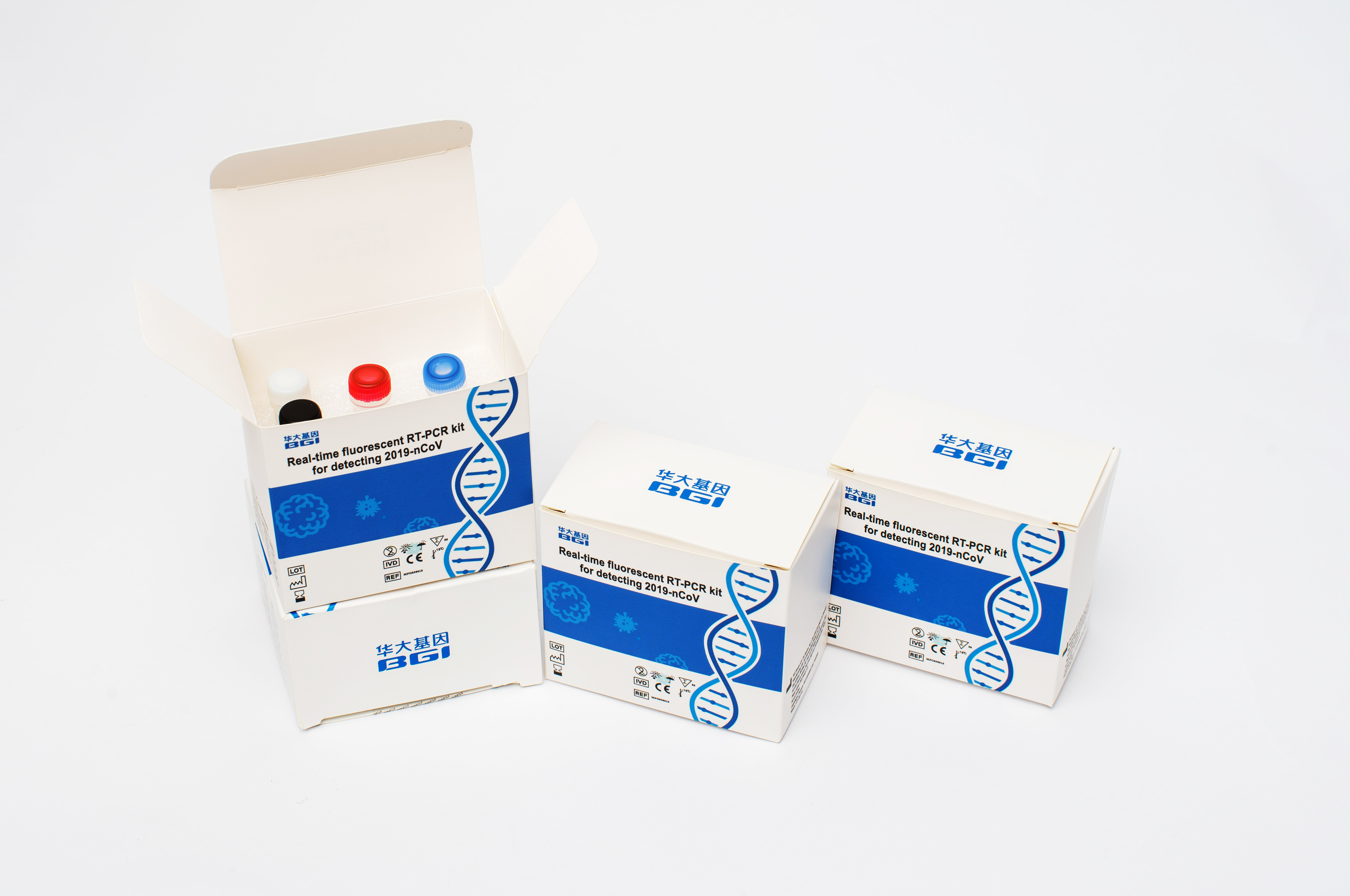 SARS-CoV-2 nucleic acid detection kits (Fluorescent Real-time PCR kit)


Given the urgent demand to test and detect the coronavirus globally, BGI Group's SARS-CoV-2 nucleic acid detection kits (Fluorescent Real-time PCR kit) received approvals for use from multiple countries, including the European Union, the US Food and Drug Administration, Japan and Australia. The kit was also listed in WHO's emergency use listing (EUL).
With its high specificity, sensitivity, and rapid response, it can effectively assist in the diagnosis of disease and improve diagnosis efficiency. To-date, BGI Group's SARS-CoV-2 detection products have been distributed to more than 180 countries and regions.


Deploying On-Demand COVID-19 Testing Across the Globe
On top of this, based on its extensive laboratory experience, BGI Group created an integrated high-throughput nucleic acid testing lab solution – known as the "Huo-Yan" Laboratory – in just five days to cope with the rising demand for COVID-19 testing.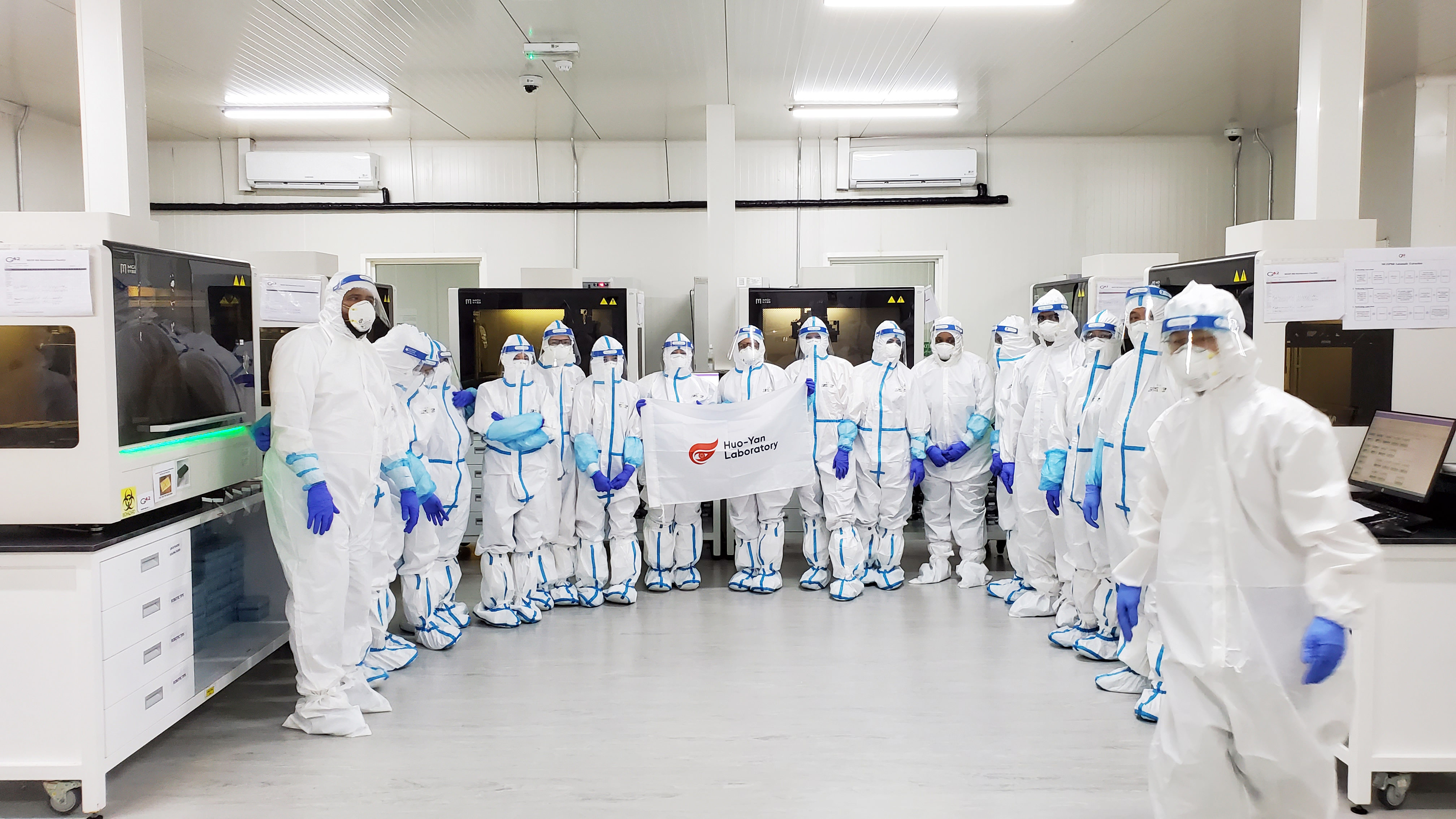 Staffs in the "Huo-Yan" Laboratory in UAE

The first Huo-Yan Laboratory constructed outside China was launched in the United Arab Emirates on March 29 2020, immediately followed by the second facility in Brunei on March 30 2020. As of today, more than 90 Huo-Yan Labs have been set up in nearly 30 countries and regions worldwide, with a daily testing throughput of up to 2 million per day.


Safeguarding Global Sporting Events
Similarly, the 2022 Beijing Winter Olympics – the largest international multi-sport event held in China since the pandemic – is taking place as scheduled this month with the deployment of MGI's lab automation systems to provide mass testing for all participants, so as to ensure a COVID-safe event.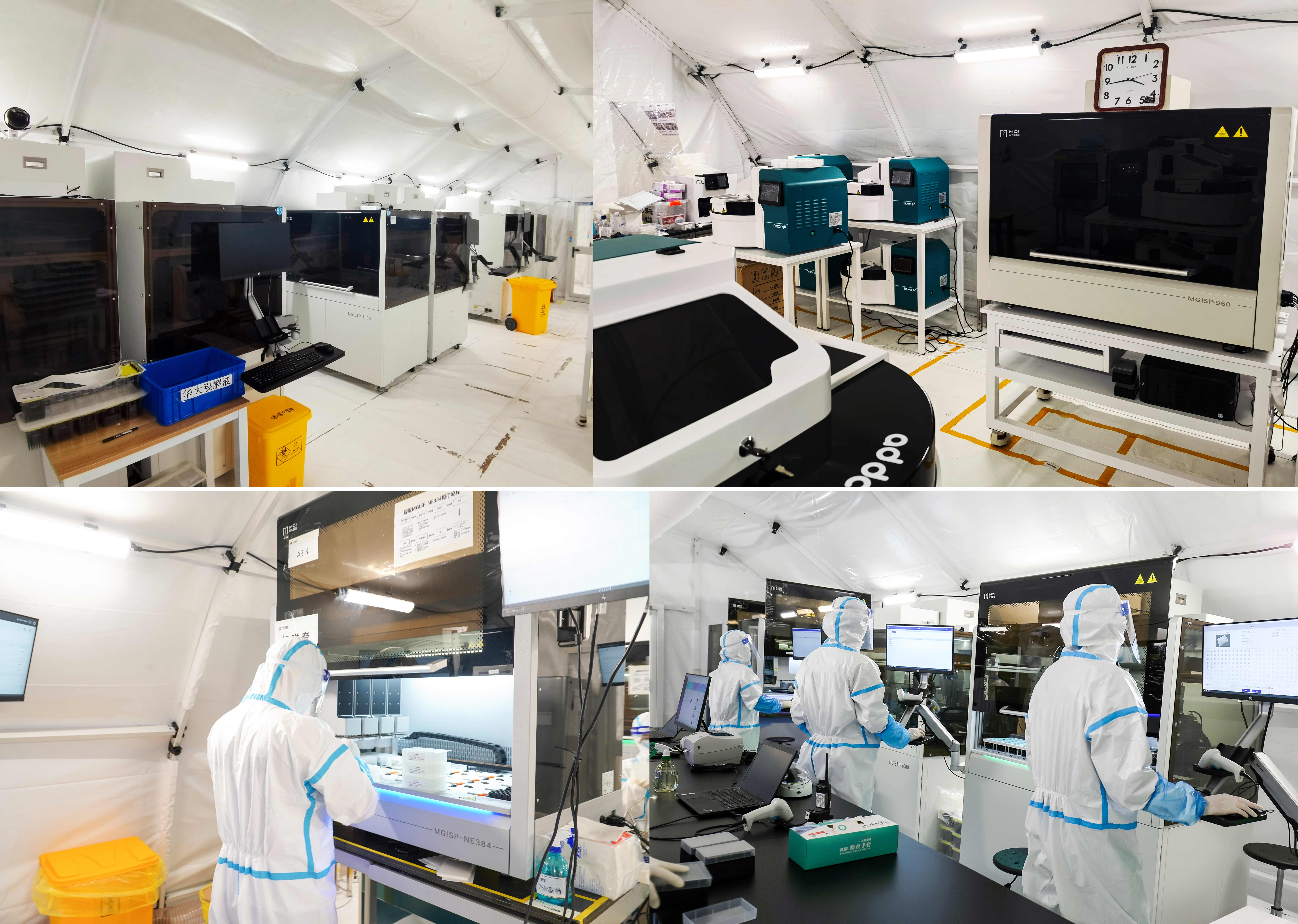 MGI lab automation systems provide mass COVID-19 testing for all participants to ensure a COVID-safe event in Zhangjiakou Olympic Village


MGI's powerful automation systems minimize labor requirements and significantly shorten the turnaround time for a test report, thus improving testing efficiency, speed and capacity. MGI's state-of-the-art equipment has supported more than 70 countries to date, including safeguarding the World Figure Skating Championships held in Sweden last year.
While the COVID-19 pandemic is the latest example of BGI Group responding to public health crises and working alongside communities across the globe, it has also been the most complex, drawing upon the research, scientific knowledge and public health experience that the Group accumulated over the previous 22 years.

Reference:
1. WHO Coronavirus (COVID-19) Dashboard: https://covid19.who.int/