Climate change and global warming have impacted agricultural productivity, leading to declining crop yields and escalating food prices worldwide. This has economic and social implications for governments, which has included societal unrest and famine in some instances.
As a result, boosting the adaptability of crops to environmental challenges is a crucial step in ensuring our food and nutritional security – both now and in the future. In particular, scientists have been racing to develop climate change-resilient crops that can withstand stressors such as drought, extreme temperature fluctuations, floods, and pests, whilst keeping a firm eye on protecting the planet's biodiversity.
In this respect, genomics offers tools to meet the goals of increasing the yields, quality and stability of agricultural production. In September 2021, BGI Group inaugurated a new advanced genomics research facility at the headquarters of the International Center for Biosaline Agriculture (ICBA) to further genomic research on, among other things, healthier, more nutritious, and resilient crops for sustainable food systems.
A joint venture between ICBA and BGI Group, the Desert Life Science Laboratory (DLSL) will help fast-track discovery and development of food and crops suited to marginal environments. DLSL was created from a shared objective of addressing global challenges such as hunger and poverty, through use of cutting-edge science and technology. The lab is equipped with the high-throughput sequencer DNBSEQ-G400RS, which is manufactured by MGI.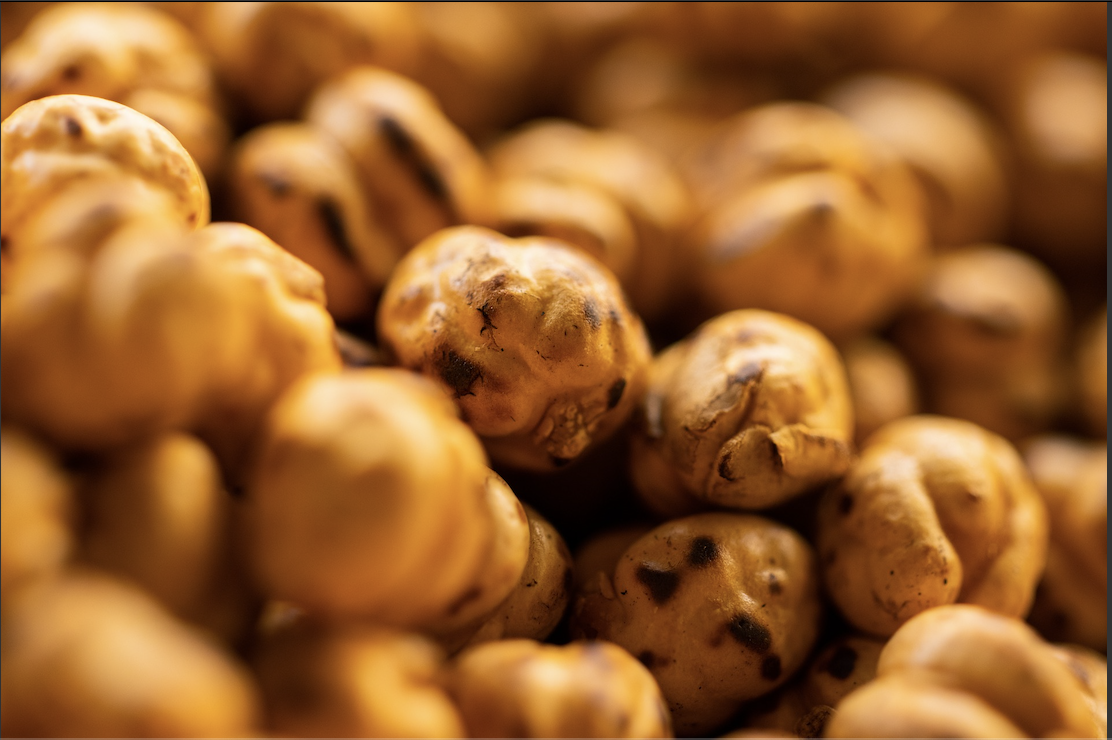 In another move to beef up the world's climate change-resilient food sources, BGI-Research, collaborated with International Crops Research Institute for the Semi-Arid Tropics (ICRISAT), where the team sequenced 429 chickpea lines from 45 countries to identify genes for tolerance to drought and heat.
As many as 39 scientists from 21 research institutions came together to complete this largest-ever exercise of whole-genome resequencing of chickpea. The three-year-long study yielded key insights into the crop's genetic diversity, crop domestication and agronomic traits.
What this means for the agricultural community is that newer varieties of chickpea with higher yields can be developed, along with varieties which are disease- and pest-resistant and better able to withstand the vagaries of weather.
The partnership between ICRISAT and BGI-Research is significant as chickpea is an important source of protein, and its production ranks third among pulses globally. However, global yields of pulses have stagnated over the last five decades, contributing to low per-capita availability of such foods, and high levels of malnutrition in developing countries1. In particular, drought and rising temperatures have caused more than 70% global yield losses in chickpea.
Apart from chickpea, BGI Group has also focused on other crops, such as soybean. BGI-Research launched a "Soybean Home" project in collaboration with the University of Hong Kong, the Chinese University of Hong Kong, the Ministry of Agriculture, and the Chinese Academy of Sciences.
This study provides a valuable resource for the genetic research of soybeans worldwide, as well as for new scientific discoveries in the protection of soybean germplasm resources and molecular breeding.
In essence, humanity faces an acute food shortage in the coming decades. Food availability must double in the next 25 years to keep pace with population and income growth around the world2.
Developing improved and climate change-ready varieties of crops will contribute significantly to increased farming productivity and sustainable yields in developing economies. This will go a long way towards resolving the urgent problem of world hunger.


Reference: