Employee Career Development System
BGI's "dual-channel" career development system consists of human resource management and professional development , ensuring BGI employees' multi-channel development. Employees are given diverse options and encouraged a growing career development path.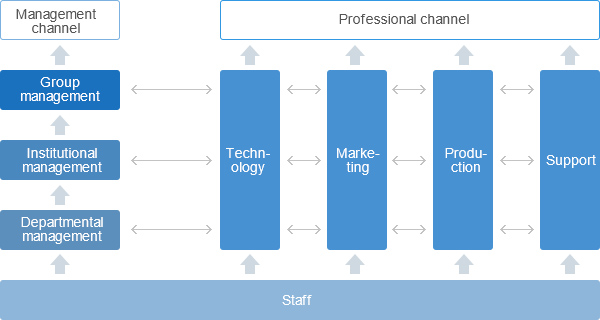 Training & Development
BGI offers multiple training programs for talent acquisition and developmentand provides employees with open opportunities for growth , enabling the development and growth of talents in both strategic thinking and strong execution capabilities.